Dec. 9, 2021
£16k raised for Settle in the Big Give Christmas Challenge 2021
Thank you for supporting Settle this winter. We've raised just over £16k to deliver our programmes with even more young people next year.
Thank you for supporting Settle's Big Give Christmas fundraising campaign!
With your help, we exceeded our target and raised a total of £16,276 through 90 online donations across 7 days! That's more than double what we raised in our campaign last year. 
We're a small charity so every donation really makes a difference. Thanks to our generous supporters like you, we'll be able to use the funds to prevent 18-25 year olds across London and the South East from becoming homeless next year.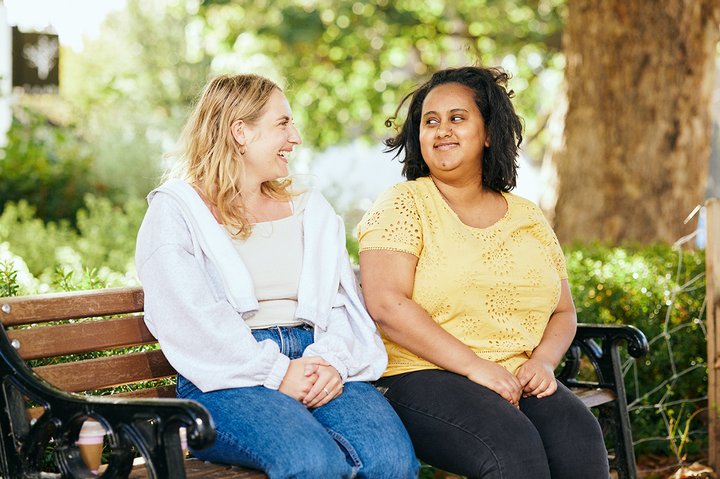 We would like to say a huge thank you to our match funders whose funding allowed us to take part in the campaign – Colin Ellis & Moodys, Gillie Howarth, Marks Consulting Partners, Martin, Jon and the finance team at Rothschild & Co and Monday Charitable Trust. 
Special mentions go out to @GraceyGrossmann and @Karma_Yogi_Kirst for putting on wellbeing sessions for our team, supporters and young people, including a meditation session and a yoga class. We'd particularly also like to thank @dockersinnwapping, our office's local pub, who have been asking customers if they would like to round up their orders and make a donation to Settle's campaign. Plus, they'll be doing this throughout December for Settle too!
We also want to say a huge thank you to Tom Edkins, Benoît Grogan-Avignon and graduates Bethlehem, Jade, Jessica, Jermaine, Mickal and Serina for their time working on Settle's Christmas campaign.
Also we would like to thank all of the fantastic organizations who donated prizes for our raffle draw. The winners have begun to be contacted so please check your emails as you could be a winner of: 
We will do our best to pair winners with the prizes before the Christmas break, but please bear with us if that won't be possible due to staff holidays.
We're trying to get in contact with two of our winners – does this sound like you? If this sounds familiar, get in touch with us with your full name and email so we can check if you've won a prize!
Initials: J. B. Town: Malvern Donation number: D-00802063
Initials: B. W. Town: Bicester Donation number: D-00652566
Last but not least we want to thank you – none of this would have been possible without our generous supporters and we can't thank you enough. We hope you have a great holiday season and a happy new year.