Who we are
About Settle
Rich Grahame, our CEO, co-founded Settle in 2015 with Katie Slee after spending time working in homeless hostels and seeing firsthand the challenges young people face when moving into their first home.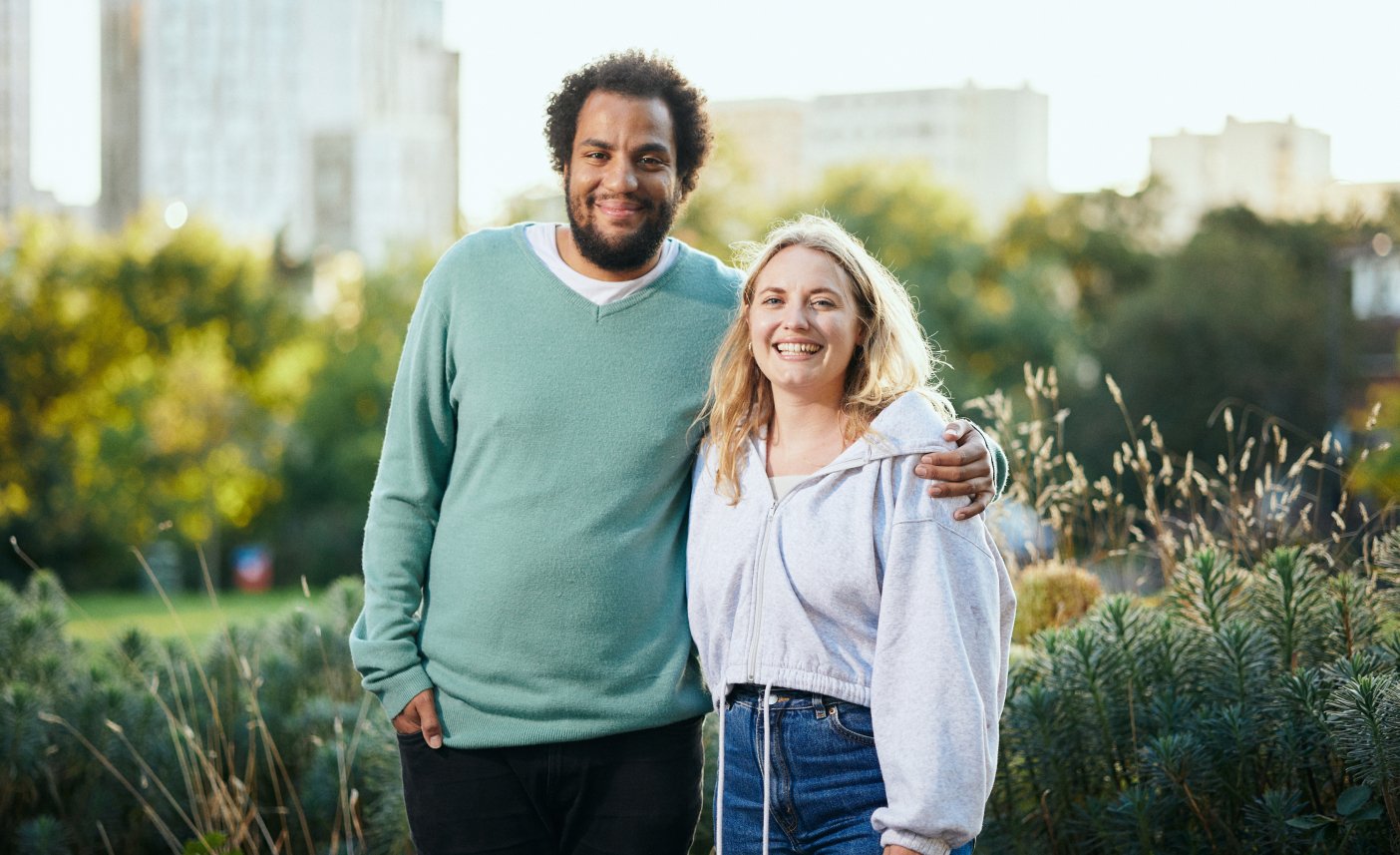 Our values
Grow the good
We focus on building young people's strengths rather than dwelling on their weaknesses. Asset based approaches underlie all our services.
Intention isn't enough
We go the extra mile to ensure we deliver the impact our programmes seek. We are dedicated to improving outcomes for young people.
Young people first
We ensure the needs of the young people we support with are prioritised above all else, and we work to overcome barriers in the system.
Team and board
Bringing skills and experience from different disciplines and backgrounds, our team and board are dedicated to supporting young people through difficult life transitions.
Our team
Rich Grahame

CEO and co-founder

Aimee Hardaker

Head of Delivery

Lisa Braden

Head of Business Development

Jen Long

Senior Operations Manager

Penny Day

Head of Fundraising

Beth Bates

Fundraising and Development Officer

Shayane Lacey

Communications Manager

Keziah Hughes

Senior Programme Manager

Binta Bah

Programme Manager

Becky Collins

Programme Manager

Nick Akam

Senior Programme Officer

Alice Turner

Senior Programme Officer

Ismay Bartholomew

Senior Programme Officer

Beth Tewelde

Alumni Officer

Sophie Taylor

Senior Programme Officer

Amy Clark-Bryan

Programme Officer

Emma Done

Programme Officer

Aisling Gibson

Programme Officer
Our board
Rob Trimble

CEO, The Bromley-by-Bow Centre & Chair

Jermaine King-Kabali

Graduate Trustee

Liz Winder

Chief Operating Officer, Lloyd's Bank Foundation & Treasurer

Kathy Mohan

CEO, Housing Justice

Mary-anne Hodd

PGCE Teacher and Lived Experience Trainer

Steve Chaplin

Service Manager, Inner London Local Authority

Marion Wadibia

Chief Executive, Winfluence

Sarah Byrt

Commercial Solicitor, Salvation Army

Rachel Smith

Head of Strategic Partnerships, The Freedom Fund