Sept. 7, 2022
Our strategy to end youth homelessness
Our vision is that no young person leaving care experiences homelessness. This is what our strategy focuses on, and we know what we do works. Our new three year strategy maps out how we plan to put a dent in this problem.
Young adults leaving the care system face some of the greatest inequalities that exist in England today.
Having a secure home, a decent job and good mental and physical health are the foundations of a good life. Every young person deserves these foundations no matter their start in life.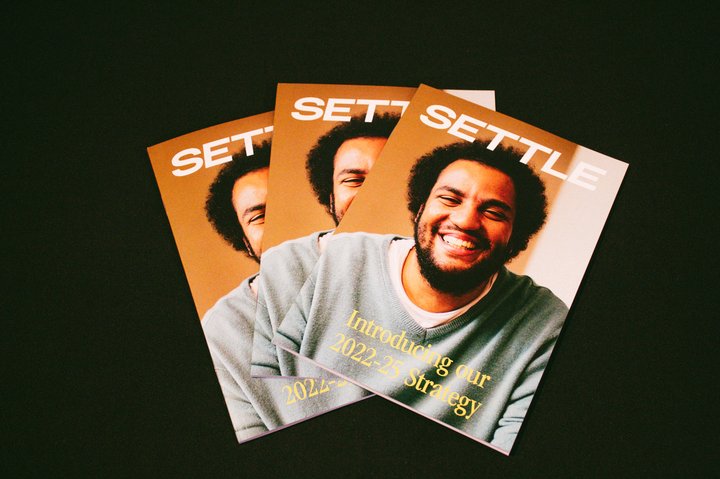 Since 2015, we've shown that with the right support provided at the right time, young people leaving care can build these stable foundations and go on to achieve brilliant things. 1 in 4 young people leaving care become homeless at 18. With 13,360 young people leaving care in 2020/21 we believe it is well within our reach to put a significant dent in this problem.
Settle has come a long way in the last 3 years. We've significantly grown our reach, expanded our team and developed our programme model to deepen its impact. Alongside this we've grown our partnerships with local authorities and housing associations and had our impact externally evaluated by the New Economics Foundation.
We've also increased the number of staff and board members with lived experience of the care system to ensure this experience is at the heart of our decision making at different levels. We want every young person leaving care to have the support they need to thrive.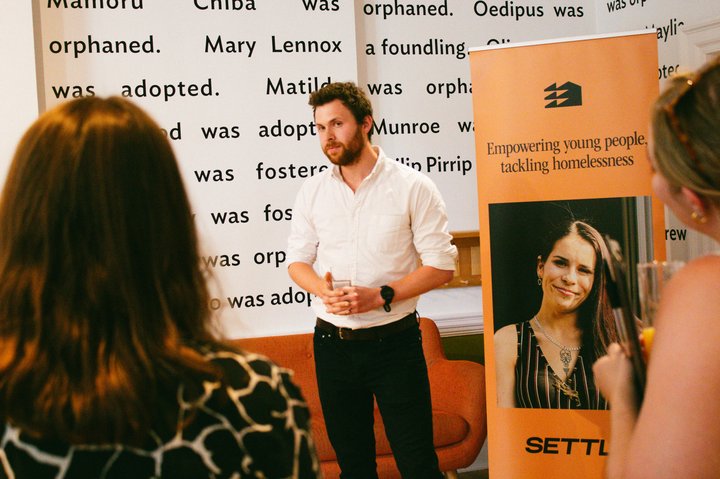 To achieve this, we need to answer the question: how can we grow our impact to prevent thousands of young people from becoming homeless whilst maintaining the high quality of our impact?
Our 2022-25 strategy seeks to address this question and we have set bold objectives to achieve over the next 3 years.
From doubling the number of young people we prevent from becoming homeless to growing an alumni community that can access support whenever they need it. Our plans and objectives are a result of many inspiring conversations over the last few years with young people, delivery partners, funders and our team. It is also informed by reflecting on what we have achieved and learnt from Settle's own growth.
We are determined to break this cycle of youth homelessness.
The test of our success as an organisation will be whether we make a difference to measurable outcomes that improve the lives of the young people we support. We know there will be challenges along the way and we are committed to being transparent and open to learning as we progress. None of this will be possible without the support of our team, partners and young people.
I'd like to thank you all for your support so far and I hope this strategy serves as an invitation to show what is possible to achieve together over the next 3 years.