Nov. 3, 2023
Save the Date: Big Give Christmas Challenge 2023
Settle needs your support between Nov 28th – Dec 5th for our winter fundraising campaign. Here's how you can support us.
Tobias has grown up in the care system. For the last 15 years, he's lived in children's homes, surrounded by other young people.
Since turning 18 last month and moving into his first flat, everything's changed for Tobias and not just in the ways he had expected. He's found himself a job but still can't seem to make ends meet, and he's scared to turn his heating on.
His fridge is as empty as the flat itself, and it's been weeks since he had a proper meal. When he gets home from work and the door closes behind him, his are the only footsteps he hears. This year, for the very first time, he'll spend Christmas all alone.
Tobias is dreading Christmas time, but more than that, he's afraid of what the New Year might hold. How will he survive the winter if he can't pay his bills? How will he keep a roof over his head?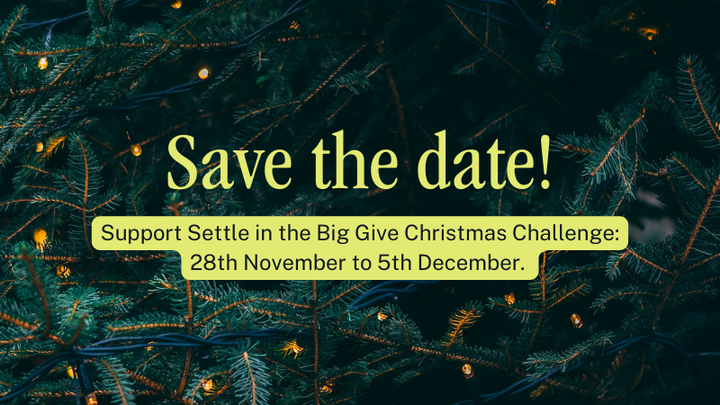 At Settle, we work hard all year round to ensure that young people leaving care and living independently for the first time can make their house a home, and thrive there. Never is that work more vital than at Christmas time, and never have we seen higher demand for our support than this year.
On the 28th November, Settle will launch this year's match-funded Christmas campaign. All donations made to Settle through the Big Give platform from the 28th November to the 5th December will be doubled, so get behind us and make your money go further this Christmas time.
We need your support, whether you can:
Amplify our campaign when it's launched
Get involved in organising a fundraiser, with your friends or your workplace
Pledge to donate to our campaign when it starts