March 3, 2021
A Day in the Life: Head of Delivery
Settle's current Head of Delivery, Aimee Hardaker, shares some insights into her life.
Settle's current Head of Delivery, Aimee Hardaker, shares some insights into her life. If you love the sound of what she does, we're currently looking for someone to be our Head of Delivery for the next 12 months.
As I'm sure you can imagine, no day is the same at Settle. I certainly have landed my dream role – a chance to have a real impact on society with a varied workload.
I really love the fact that I can go from supervision with team members who are working directly on our frontline to a strategic meeting with our CEO. Importantly, this helps ensure that Settle's strategic plans are informed by our frontline work.
I'll stop rambling now and give you an idea of what I do each day!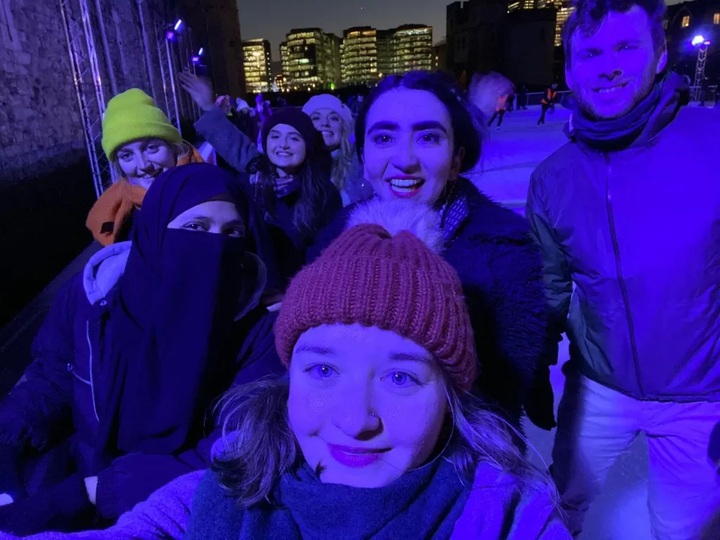 8:30am – 9:30am
One of my favourite things about working at Settle is that you can vary your start time depending on what you've got going on. At the moment I usually start between 8:30am and 9:30am but in the summer you can see me regularly starting at 8am to make the most of the end of the day sun!
My first task of the day is to run through what the day ahead looks like. Checking in on any deadlines and any prep I need to do for meetings. It is also a great space to catch up on any lingering emails.
10:00 am – 11:30 am
Every other week the Programme team have group supervision together. In a previous role I worked with a lot of social workers and I became really interested in the Hackney Unit Model. When I joined Settle, I was really interested in how we could bring our lone frontline workers together to share learning, challenge each other and encourage reflective and systemic working. After speaking to the team, we settled in trialling group supervision and it has stuck ever since!
Sometimes, we have loads to talk about and other times there isn't as much. But it does serve as a safe space for the team to reflect, learn and understand what is going on for each other and the young people they are supporting. If we finish early, the team is always encouraged to use the time to take a break – something that will help their wellbeing, a walk, a cup of tea, that sort of thing!
11:30 am – 12:30 pm
I have a weekly supervision and general catch up with the managers in the team. This is a space for them to reflect on their work with Programme Officers and any challenges the young people their team are supporting are facing. We also catch up on general project work within this space which could be introducing a new element of our support or reflecting on something that could be improved.
Recently, our Programme Manager has been leading on launching a mental health support offer for young people to help them access private therapy through Settle. We always have a space to reflect on achievements too!
12:30 pm – 1:30 pm
I try to have lunch at the same time each day. Currently that is usually with my partner in our flat in East London. However, when I was in the office it would usually be on the sofa in the office or in London Fields. My favourite activity when I was in the office was to use my lunch break to go for a swim in London Fields Lido!
1:30 pm – 2:30 pm
Meeting free slot! One of the things that is both great and challenging about this role is that I spend most of my day in meetings. It is great to be speaking to people all day but sometimes it can be challenging to slot in the time to make a dent in the to-do list. Over time, I've got much better at carving out time to do this. During this time I'll get on with some of my own project work or respond to emails. This is the slot where I've written this blog!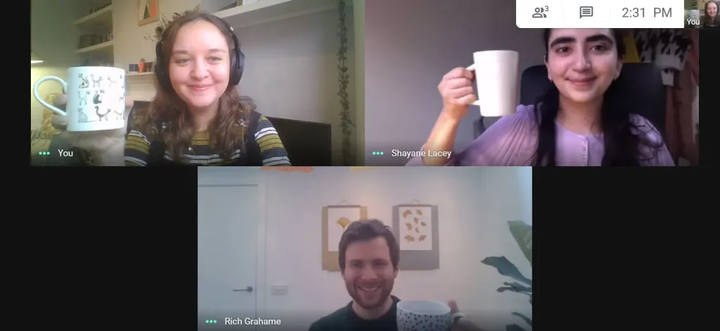 2:30 pm – 3:30 pm
A quarterly review meeting with one of our referral partners. Our referrals come in from a mixture of local authorities and housing associations, and we have quarterly meetings with them to review progress and discuss any feedback. The content of these meetings is pulled together by our Programme Manager with support from myself and the wider team.
3:30 pm – 4:00 pm
Another meeting free slot! I usually use some of this time to check in with the team who joined me for the meeting, reflecting on how it went and any actions we need to pick up. This used to happen very naturally on the travel to and from meetings, so it is just an informal check-in whilst we both make a cup of tea!
4:00 pm – 4:30 pm
I might get a call from a team member about a potential safeguarding concern with a young person. We'd talk this through and discuss the next steps as well as discuss how they'll look after themselves.
4:30 pm – 5:30 pm
Finishing time depends on when I started that day. I use this time at the end of the day to wrap up any tasks from the day. This might include having a quick look over some data needed for an upcoming meeting our Fundraising Officer has with a funder, completing some actions from the quarterly meeting with a partner or responding to emails.
I hope that gives you some insight into what I do each day! I really enjoy my role at Settle as Head of Delivery and without a doubt, the thing that makes it are the people I'm working with each day. There is a really compassionate culture at Settle which has been more vital than ever this year – for the mental health of the young people we support and our own mental health.
Applications for the Head of Delivery role have now closed.